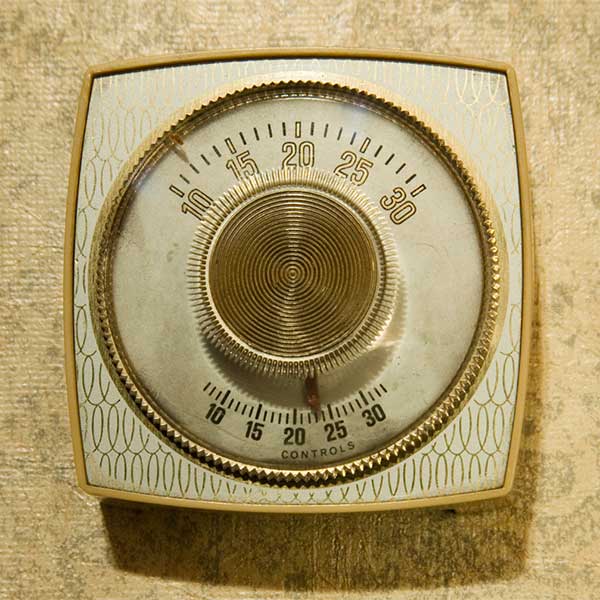 Introduced by a mutual friend in the early 1970's, John Ferguson and Mike Veresh longed to have a piece of the American Dream - owning their own business. At the time, John was a full-time student at Midwestern State University working part-time at Hamilton Bryan in HVAC service and installation. Mike had served in the United States Air Force as a Master Instructor in Electrical Power Production and was also attending MSU and working at Paul Scheuer Engineering. Their mutual respect for each other, shared values, and work ethic made for the perfect partnership. They now are in their 40th year of business, with over 50 employees and an annual payroll of over 3 million dollars.
In 1998, John and Mike realized that the large amount of work we performed would benefit from an in-house plumbing department. Having our own plumbing staff ensures the quality of workmanship. This has been a great benefit to our customer base, meeting their needs more promptly.
The original site of Ferguson Veresh was the garage of a home that John and Mike shared. While they still take work home with them, fortunately for their wives they don't need to store it there! They quickly outgrew the garage and moved to a small shop on Taft Boulevard - but they didn't lose the homey feel as John and his new wife lived in the house next door. They realized quickly that more warehouse and office space was needed for the burgeoning business, and the company moved to 3700 Keith Street in 1981. Not ones to impede progress, when development began on the Quail Creek shopping center, the company relocated to their current location on East Scott in July of 2006.
It is within these doors where the dedicated office staff, diligent service and install technicians, plumbers and salesmen work countless hours to provide "Texoma's Best" air-conditioning, heating and plumbing services. As with any service industry, repeat business and referrals are the highest compliments from a customer. Ferguson Veresh has a long list of both; many of their younger customers are second generation. While Ferguson Veresh will sell and service most brands of HVAC equipment, they can boast of being the first local company to be named to the Million Dollar Round Table for Carrier Sales, and received the prestigious President's Award from Carrier Corporation in 2011.